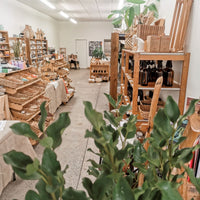 A bit about us
We first opened our Eko hub 'brick & mortar' store in Whangarei, on March 1st 2018.
A mother/daughter team, with a vision.
We wanted our community to have access to a variety of products to encourage living a more sustainable lifestyle.
We source all of our beautiful items from New Zealand businesses.
Eko hub has now moved online only, and we continue to offer the same amazing products, including refills.
Join us, in making sustainable changes. However small or big you feel they may be, it all makes a difference.